232
Battlegrounds Mobile India was being teased for the past few weeks by the developer Krafton, and we were holding our breath to get a glimpse of the once-popular "PUBG game".
The game was listed for pre-registration on Google Play Store last month.
And now, the wait is finally over. Battlegrounds Mobile India is finally live in India today.
The beta version of the game is now available for Early access to gamers across India via Google PlayStore. We will provide you the steps on how to download and install the game easily without any issues.
Battlegrounds Mobile India is essentially PUBG Mobile with minor tweaks.
Without further ado, let us dive into the steps.
Here's how to get the game playing
Using Beta-tester program
Open the Beta-tester link on your smartphone or PC. When prompted for a Google account login, use the same account that is linked with your Google Playstore.
Now join the beta program as a tester.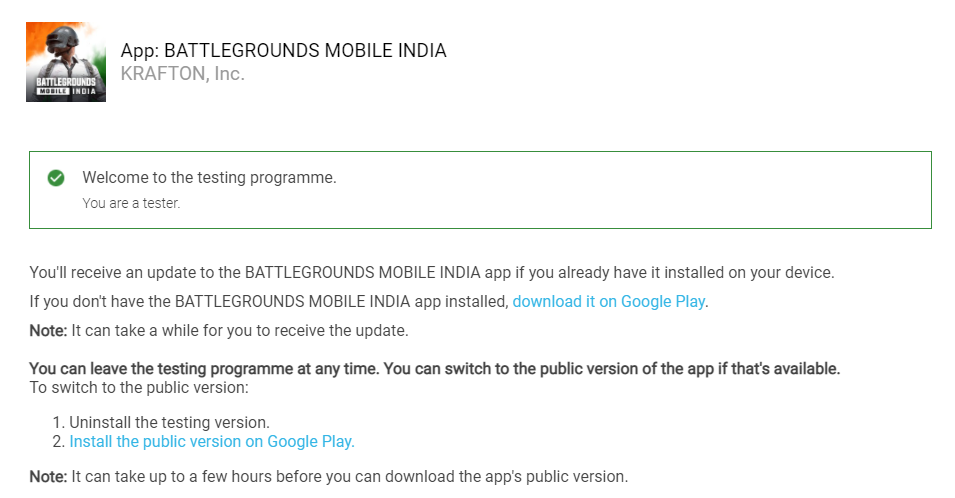 Now open Google PlayStore on your Android smartphone and search for the 'Battlegrounds Mobile India'.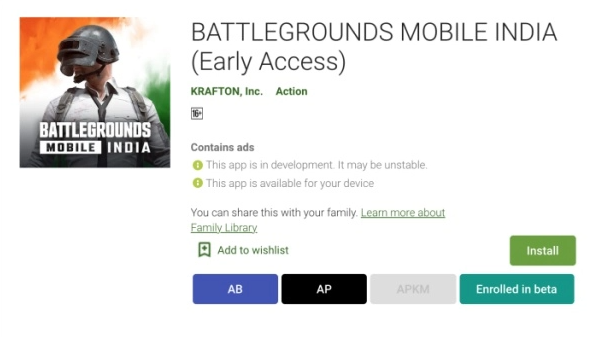 Select Install and that's it.
Using APK+OBB Files
As of writing this article, the beta program is currently open. But if it is full, then don't worry. You can try using the Battlegrounds Mobile India Early Access APK and OBB files to install the game on your smartphone.
Download the Battlegrounds Mobile India Early Access APK and OBB files from the links below, using your Android smartphone.
Once this is done, locate them on your device.
Click on the APK file to begin the installation process. Note: You may need to enable the installation of apps from unknown sources in the settings, however.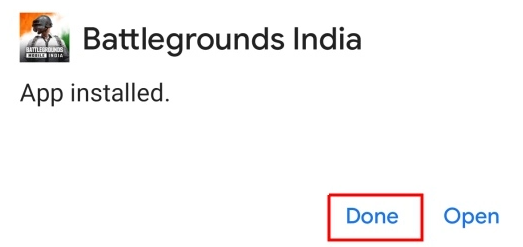 The OBB file, on the other hand, has to be copied to a location.
Open File Manager on your smartphone. Copy the download obb file to the below location.
Android -> OBB -> com.pubg.imobile.
Note: If this folder doesn't exist, create it with the same name.
One last thing is to provide permissions to the app to access files on your smartphone.
Since we are not installing the app in a general way, we need to provide this permission manually.
Long press the Battlegrounds Mobile icon in your App tray and select 'App Info'. Provide the permissions as shown below.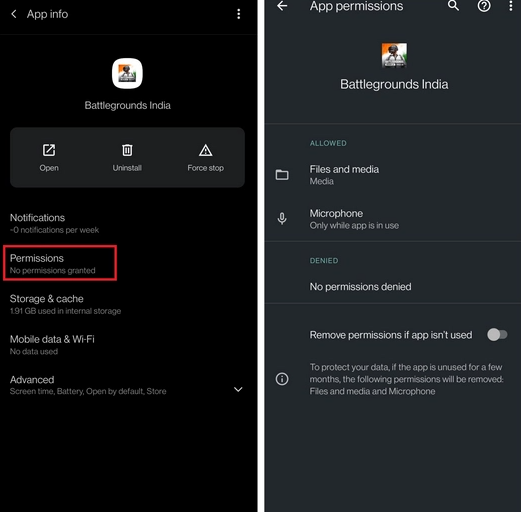 Now open the game and start Playing.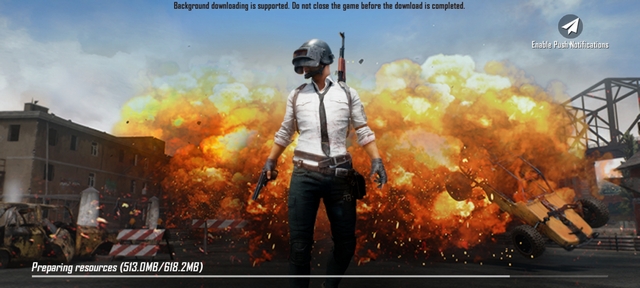 Get ready for Battle and enjoy the game.
An important thing to note here. Once you start the game, it will download additional game resources of up to 600 MB, so make sure you have enough data and storage in your smartphone.
Thanks for reading this post. If you really like it, share and subscribe to your newsletter.
Follow our Facebook and Twitter page for more contents and news.