363
Surprise! Surprise!
Microsoft officially unveiled Windows 11 today and it had one huge surprise.
Microsoft is bringing Android apps to Windows 11.
Android apps will run natively on Windows 11 and they will be downloadable from Amazon's Appstore, via the new Windows Store that will be included in the new operating system.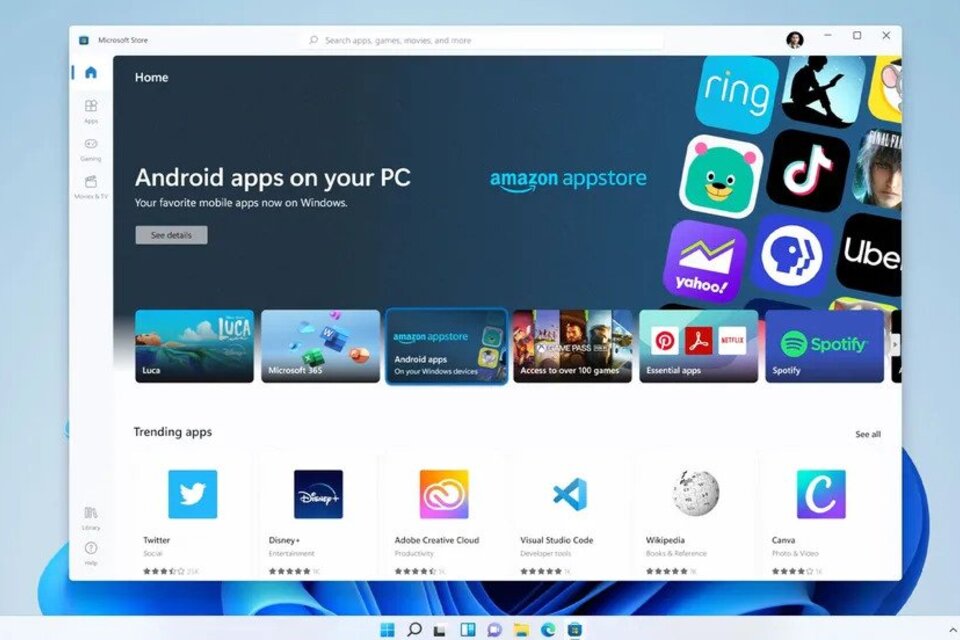 Using Amazon's Appstore that will be built inside the Windows Store, Android apps will be downloadable and can be used in Windows 11.
Microsoft has also partnered with Intel to use its Intel Bridge technology to make this a reality. Android apps on Windows 11 can be pinned to the taskbar or snapped alongside traditional Windows apps.
The company demonstrated this feature by using TikTok app as an example. Apps listed in Amazon Appstore should have full access in Windows 11 for users to install and use them.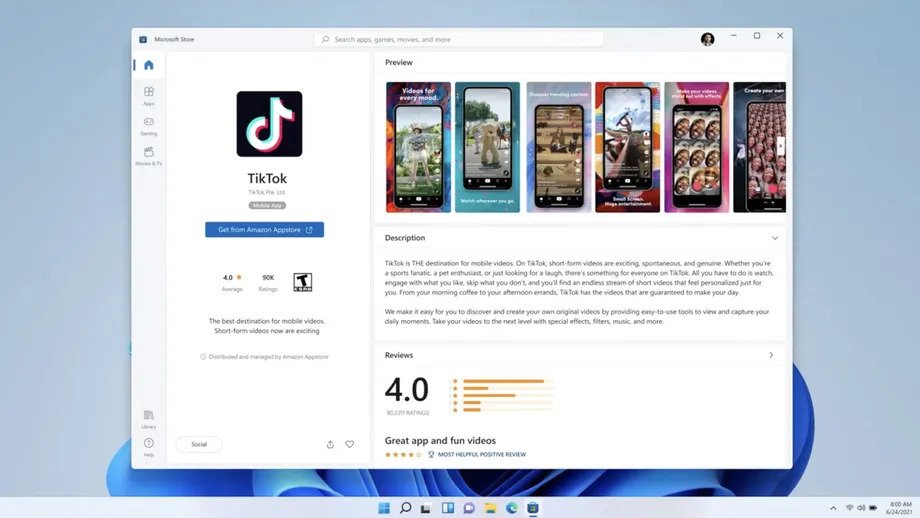 Users don't have to rely on Android emulators for Windows to run an Android app on their Windows PC. After upgrading to Windows 11, you can access your favorite Android apps from core UI elements, including Start Menu and taskbar.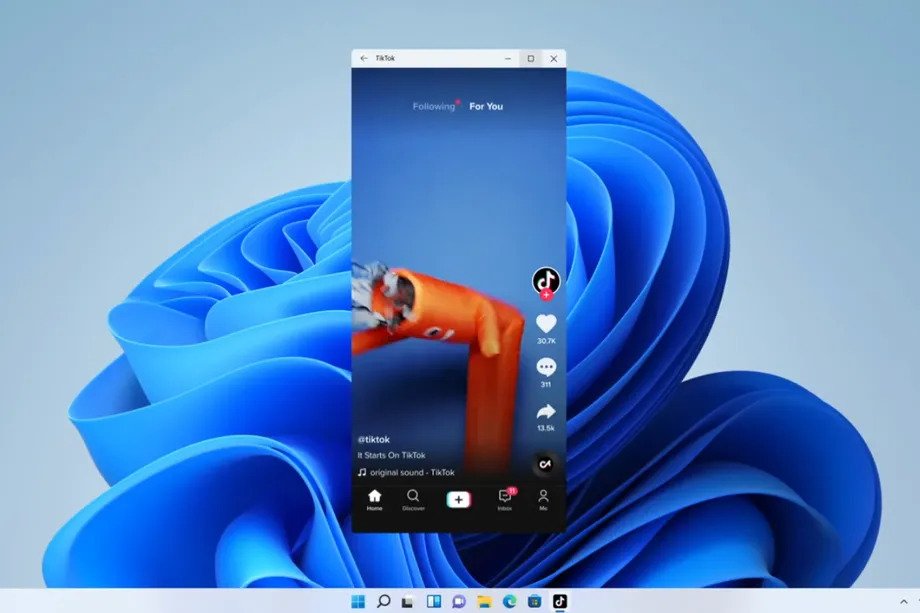 But, it's not immediately clear how many existing devices will support Android apps with Windows 11, with the dependency to support Intel Bridge technology.
We will have to wait and see.
Anyway, below are the minimum system requirements for installing Windows 11.
Processor: 1 GHz  or faster with 2 or more cores on a compatible 64-bit processor or System on a Chip (SoC)
Memory: 4 GB RAM
Storage: 64 GB or larger storage device
System firmware: UEFI, Secure Boot capable
TPM: TPM Trusted Platform Module (TPM) version 2.0
Graphics card: Compatible with DirectX 12 or later with WDDM 2.0 driver
Display: High definition (720p) display, greater than 9-inch diagonally and 8 bits per color channel support
Internet connection and Microsoft accounts: Windows 11 Home edition requires internet connectivity and a Microsoft account to complete device setup on first use. Switching a device out of Windows 11 Home in S mode also requires internet connectivity.
Also, Windows 11 will be a free upgrade to all Windows 10 users.
Thanks for reading and I hope it was worth your time. If you liked it, please share it with your family and friends. Subscribe to our newsletter for more awesome content and news.
Follow our Facebook and Twitter page for more contents and news.