1
And it comes with Android too
Reliance Industries, the Indian conglomerate which owns the largest mobile network 'Jio', is launching a smartphone under its Jio Platforms subsidiary.
What's New?
The smartphone will be called 'JioPhone Next' and is developed in partnership with Google.
Touted to be the world's most affordable 4G smartphone, it will come with a light version of Android operating system provided by Google and not KaiOS.
In a pre-recorded statement, Google and Alphabet CEO Sundar Pichai said,
Our teams have optimized a version of our Android OS especially for this device
This is the first mobile device from Reliance Jio to offer Android OS. Older models of the Jio Phone were powered by KaiOS.
You get what you pay for
Presumably, only basic hardware features will be present in the smartphone. This is why Google has made a stripped-down and optimized Android version for the limited hardware capabilities of the JioPhone Next.
As the core focus is on affordability, users will not get an experience similar to that of using other Android phones.
One can expect the device to come with at least a 5-inch display with thick bezels, average processor that can do the basic tasks, and not-so-great camera.
Google PlayStore all the way
However, it will support Google Play Store and users will be able to download Android apps. But do note, there may be some limitations due to low hardware configurations of the JioPhone Next.
There will also be Google Play Protect built in to protect users from malware.
The reason behind this?
According to Reliance, there are still 300 million Indian users that are stuck to 2G and they need an "extremely affordable" solution to free the country of the dated connectivity standard.
Speaking of connectivity, the company believes it will be the first carrier to make a 5G network accessible to consumers in India.
And for this also, it has partnered with Google by leveraging telecom-specific features of Google Cloud to support its network.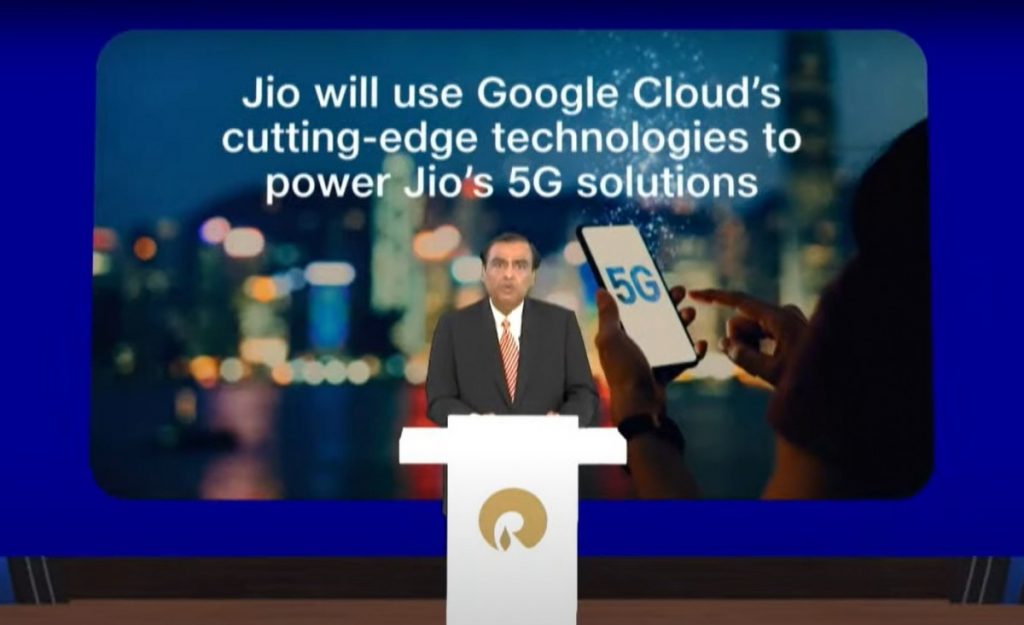 In a few weeks' time, we will get to see the actual phone, its specifications, price, and availability of the same.
Thanks for reading and I hope it was worth your time. If you liked it, please share it with your family and friends. Subscribe to our newsletter for more awesome content and news.
Follow our Facebook and Twitter page for more contents and news.